Yes yes I know I'm not Reese. But I'm having hair troubles. I can't decide if I want to continue the process of growing out my hair or if I should chop it.
I'm inbetween medium and long right now. I'm almost there.... ugh! I can't decide.
Last time I went to get my hair done I said I would wait to decide. After more than a month of thinking about it... I'm more inclined to do it.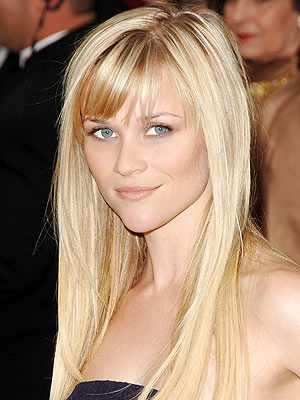 Long hair- beautiful, versatile, stringy, get's pulled ALOT
Medium hair- sporty, manageable, leaves me with the "one or the other" feeling, still gets pulled
Short hair- fun, an a-line is less work, lose the beautiful long hair, takes forever to grow back.
Any suggestions?
Speaking of Reese, she's in the movie Water for Elephants. Anyone seen it?